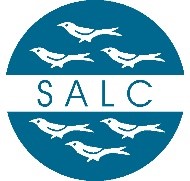 East Sussex Association of Local Councils Limited
Minutes of the virtual Board Meeting held via Zoom on
Monday 29th March 2021 at 9.30am
---
| | | |
| --- | --- | --- |
| Directors Present | Ruth O'Keeffe (Chair) | Lewes District Association |
| | Johnny Denis | Lewes District Association |
| | Kay Moss | Wealden District Association |
| | Keith Stevens | Wealden District Association |
| | Mike Garner | Wealden District Association |
| | John Barnes (Vice Chair) | Rother District Association |
| | Peter Turner | Rother District Association |
| Presidents and Vice Presidents Present | Lord Ampthill | President |
| | Dr A MacGillivray | Vice President |
| | Marion Shepherd DL | Vice President |
| | David Young | Vice President |
| Company Secretary | Mark Mulberry | Company Secretary |
| Officers | Trevor Leggo | CEO SSALC |
| | Emily Simpson | Admin & Finance Asst. SSALC |
1. Apologies for absence
Councillors Allard and Catlin
2. To approve the minutes of the meeting held on 18th February 2021
Councillor Stevens proposed the minutes be approved as a true record of the meeting, which was seconded by Cllr Barnes, and unanimously agreed. The Chairman then signed the minutes.
3. Matters Arising (not on the agenda)
Public Works Loan Board (PWLB) – the CEO advised that the Government had acknowledged a problem in terms of staffing and workload and member Councils had been informed and advised that they need to anticipate in very good time if they plan to borrow money as it could take a few months for loans to be finalised.
Flood Risk Management and discussions with NALC – Councillor Stevens raised the subject and would provide a report at the next meeting. The CEO confirmed he would write to the Environment Agency.
4. Welcome to Emily Simpson
The Chairman and CEO welcomed the new Admin and Finance Assistant, Emily Simpson, to the Board.
5. Progress Report from the Working Party
The CEO provided an update on:
Staffing – All matters were in place including payroll and Emily Simpson's training. A new laptop had been ordered for Emily from Trident as well as a mobile phone on a 2-year contract from Cavendish.
Website – Prater Raines of Sandgate, Kent had been instructed to proceed at the cost of £600. The email addresses for ESALC, trevor.leggo@esalc.co.uk and admin@esalc.co.uk were now in operation and member Councils were using them. Member Councils will be reminded that SSALC email addresses will cease to exist after 31st March.
Insurance – BHIB had been instructed to proceed with the cover as proposed and as agreed by the Working Party.
IT support – SSALC previously had dial in support from Trident. However, with only two laptops and remote working, instant support would not be essential but same day or two-day response would be. Trident had quoted £1700 per annum for on the day dial in support with an additional £1200 initial fee, which would pre-buy 10 hours of support for the year, plus a sign-up charge. It was agreed by committee members to wait until agenda item 7 to discuss the issue further.
6. Finance
The Company Secretary confirmed that all subscription invoices had been issued to member Councils. As of yesterday, East Sussex still had £70,154 to collect but, as it had been indicated to pay after 1 April, this was expected.
As of 30th March, East Sussex had £38,735 in combined bank balances.
The estimated cross charge to finalise SSALC matters was £1,501, with £5,000 already paid on account.
On 31st March, £37,284 was anticipated to be in the bank with no further liabilities, other than what may be entered into with Trident and insurance. The Company Secretary would finalise the year end statutory accounts this week, ready for board signature and submission to Companies House.
It was anticipated that East Sussex made a surplus of £7,000 this year.
The Company Secretary still had bank access and would supply Emily with bank statements until new signatories had been finalised. Councillor O'Keeffe confirmed signatories had been agreed but the relevant documentation still needed to be signed.
It was confirmed that access to online banking would be given to Emily and Councillor Stevens to provide reports to the Board.
It was agreed that the business address would be Mark Mulberry's office address for business purposes. The bank address and Companies House address would also be changed to Mark Mulberry's office address.
7. Strategy – member councils
The CEO requested confirmation from the Board that they wished to continue with the grant of £350 to the District Associations in East Sussex. Councillor Stevens proposed an increased payment of £500 for this year to compensate for the changes which were taking place. This was supported by the rest of the Board and it was agreed to grant £500 to the Associations of East Sussex but explain that £350 was for the grant and £150 was an additional payment for this year only.
The CEO suggested that if a Parish Clerk sat on the Board then it would help strengthen relationships with Clerks in general. Councillor Stevens recommended deferring this item to the next meeting so it could be discussed in more detail.
A Business Continuity Plan should be agreed in terms of engagement with councils and a clear statement should be provided to advise councils on what to expect if systems go down.
It was agreed that the Working Party would continue meeting to discuss potential security issues and policies and bring them back to the Board for ratification.
8. Strategy – WSALC
Councillor O'Keeffe and Councillor Barnes were due to meet WSALC on 16th April with the intention of continuing good relations with West Sussex and to stay in touch informally. The CEO advised the Board that West Sussex had changed dramatically and they were keen to engage with councils more closely than before. The CEO also confirmed there would be a joint meeting with East and West Sussex members when they meet the Police and Crime Commissioner and the Chief Constable of Sussex Police in May.
9. Housing
A lack of housing, housing targets and building locations were discussed whereupon Councillor Barnes recommended a powerful lobby, via NALC and local MPs, to request the housing issue in relation to Areas of National Beauty was analysed by the government using a proper abatement formula. A Working Party was formulated consisting of Councillors O'Keeffe, Barnes, Moss, Turner and David Young to discuss it in more detail.
10. Any other matters
IT support from Trident was discussed further with the possibility of storing everything in the cloud as one option. It was agreed that quotes from alternative companies should be obtained and that the Working Party would investigate this in more detail and report back at the next meeting.
Dr MacGillivray advised that an application for funding had been submitted for the Lewes to Uckfield railway and the press had reported that the Lewes MP was supporting this venture.
The Company Secretary advised that he would no longer be attending Board meetings unless requested as it was so close to the end of the financial year.
The CEO advised that many member Councils were concerned about meetings no longer being "virtual" and how they could manage their AGAR meeting. SSALC advice was to bring forward their annual meeting so it is before 7th May and then hold their next meeting after 21st June when rules on social distancing should be relaxed.
11. Date of next meeting
26th April 2021 at 1pm.
The meeting closed at 10:45am
Signed (Chairman)